Cube Face Diagonal
A cube with a side (S) of 20 has a maximum face diagonal length (L) of 28.2843.
Cube Face Diagonal Formula
find the maximum face diagonal Length for cubes with a side length S
substitute the side length S with the measured value, in this example lets use a side length of 4
now use the square root function on your calculator to find the square root of 2, then multiply this by the side length of 4.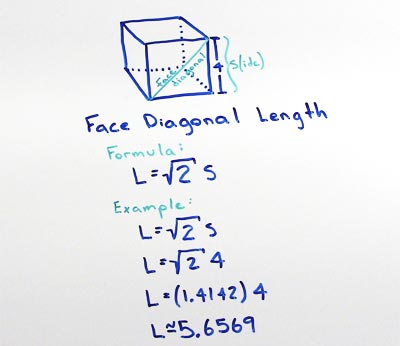 The longest diagonal line across the face of a cube with side length (S) can be determined by dividing the Side by √2.